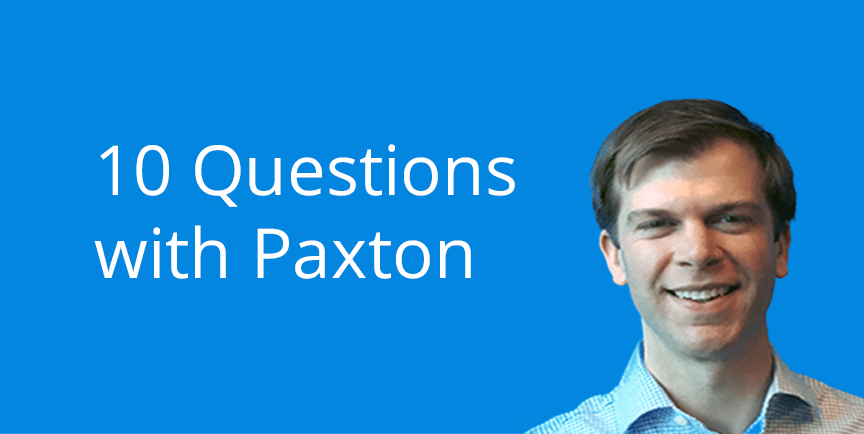 10 Questions with Paxton Badham
by Zarrin Alam
|
January 13, 2016
Community & Culture
From mergers and acquisitions to the world of entertainment (with a slight moment as an Etix intern), Paxton joined the Etix leadership team as President in late 2015. A graduate of Duke University and Harvard Business School, this James Bond enthusiast has experience in private equity that could make anyone blush. We're excited to have him on the Etix team and thought we would get to know him a little better. 
Here are 10 questions we had for Paxton:
1. What are you most looking forward to now that you are working in the live entertainment / ticketing industry?
The huge opportunity in front of Etix to continue to grow, and provide exceptional customer service.
2. What did you do before joining the Etix team?
Prior to joining Etix, I spent most of my career in finance around mergers and acquisitions.  In private equity, I worked on transactions acquiring businesses of different types and sizes, from under $5 million to over $2.5 billion.  Of all the companies I have worked with, I am most excited about Etix – that's a big reason why I wanted to join the team!
3. How do you enjoy your spare time outside of the office?
I love spending time with my daughter.  She's the boss, but occasionally I can convince her to watch football with me.  That's the perfect combination.
4. Speaking of sports, what is your favorite team?
UNC basketball, but I went to Duke (during the Doherty era…).  In an office full of NC State fans, neither does me any favors.
5. What was the first concert you ever attended?
Hootie and the Blowfish in the pouring rain at Walnut Creek Amphitheatre.
6. What do you love most about living in Raleigh?
I grew up in Raleigh, so it's home for me.  There is a great energy that comes with having three universities, large companies, and entrepreneurial activity all in one place.  Also, it's tough to beat being a short drive from the beach and mountains.
7.  Where are you most likely to go to relax?
North Carolina mountains.  A great place to get out of the summer heat, relax, and play some golf.
8. Do you have any unique facts about yourself?
I'm a James Bond enthusiast.
9. What's one piece of advice you would give your younger self?
Relax!!