3 Highlights from #MarketingUnited
by Aaron Bare
|
May 6, 2015
Industry Events, Company News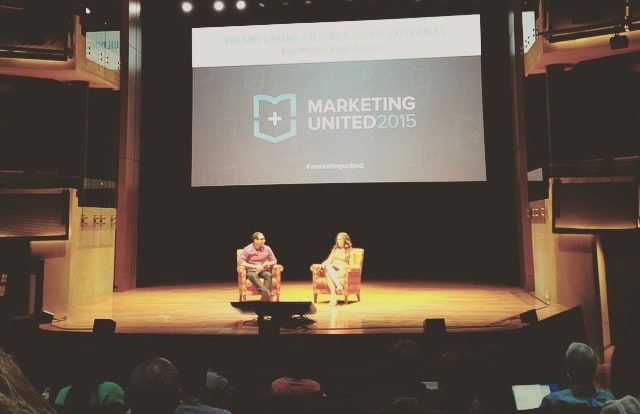 Last week Etix and Rockhouse Partners excitedly attended the very first Marketing United. The conference's debut took place in Nashville, TN and was hosted by our friends at Emma. It was three days of fun-filled events, outstanding speakers and insightful panels, including our own James Fredley!
1. "FIWTSBS"
Or in the words of Marketing Profs' Chief Content Officer Ann Handley: "Find Interesting Ways to Say Boring Stuff." We've all heard it before … content is king. But in a saturated digital environment where billions of pieces of content are shared daily, it takes a fine-tuned strategy to reach your target audience. The importance of telling a compelling (and more importantly different) brand story was a common theme among many speakers. Whether it was Handley sharing her own brother's story with Freaker USA or Porter Gale discussing Virgin America's (literal) rise to success with their airline, we left the conference ready to "fight mediocrity" with our marketing content!
2. Test. Measure. Repeat.
Etix Sr. Developer and Product Specialist, James Fredley, led the panel E-commerce: the fine art of selling online with participants from Shopify, Griffin Technology, and Avari. While the debate between buyers vs. customers was a hot topic (can you guess which is more valuable?), one thing everyone agreed on was that measurement and analytics are key for perfecting the purchase journeys for your customers. A great way we've been able to measure results at Etix? A/B testing. Through the use of testing tools to analyze our purchase process, we've been able to see a 5% lift in conversions. >> READ: How A/B Testing and Incremental Sales Can Lead to Big Revenue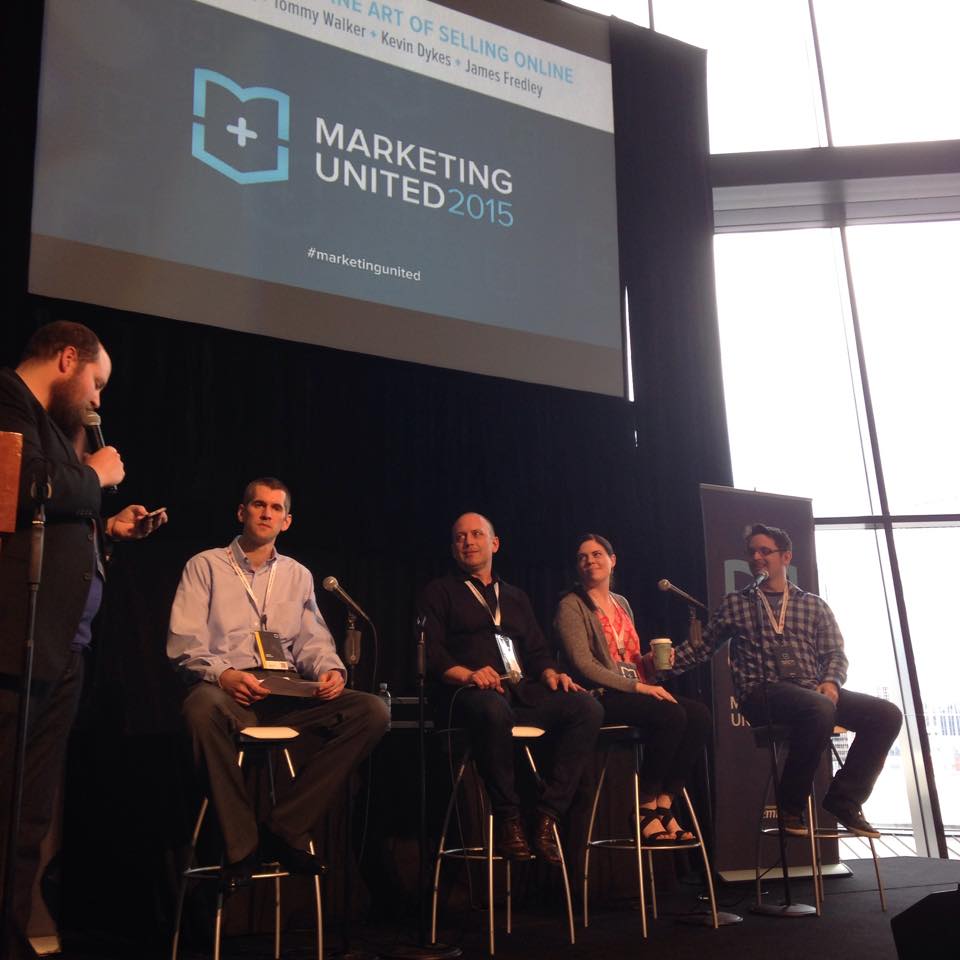 3. Who's ready for Marketing United 2016?
For being a first-time conference host, the team at Emma truly outdid themselves. From the number of helpful employees answering questions around the venue to the incredible hospitality and engaging sessions, Marketing United went off without a hitch! Attendees were already buzzing about next year's event and our team can't wait to be there in 2016!