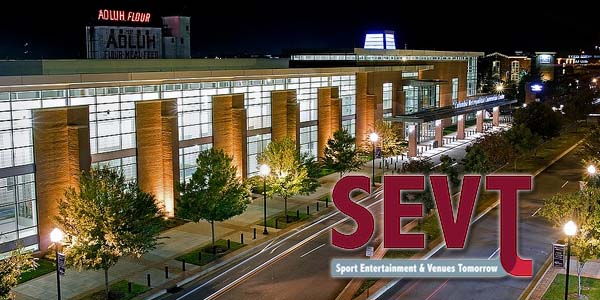 3 Key Takeaways From the 2014 SVET Conference
by Aaron Bare
|
November 26, 2014
Industry Events
Brian Bauer and Brannon Desseyn from Rockhouse Partners recently attended the SEVT Conference in Columbia, SC. Read on to see what they learned down in the Palmetto State.
1. Know your audience and your product.
Jason Rittenbery of IRG Sports + Entertainment said it best during the "Connecting with Fans & Selling Tickets" panel when he exclaimed, "Photos don't do motorsports justice. Videos sell tickets."
When it comes to social strategy, you need to know your audience as well as the product you're selling, and part of that is knowing how to best show off your product. Our digital marketing team at Rockhouse Partners understands this, and they pride themselves on developing creative and strategic content strategy plans that boost ticket sales.
2. Data, Data, Data.
Multiple panels at SEVT had a focus on technology and data, including one that featured Brad Timberlake from Feld Entertainment who stated, "Using audience data for targeted marketing has been paying dividends."
Etix and Rockhouse Partners have been preaching the importance of owning your own data from its beginning and we're constantly improving our methods to discover even more data. We're on the forefront of new data capture tactics so that we can collect more affinity data, better demographic data, and fill in the blanks known as the Unknown Ticket Buyers.
3. We wish we were students again so we could study abroad in Europe.
On Thursday we met the Langevoorts, a pair of Dutch brothers who work for LanCon, which provides study abroad programs to American universities. From pro rugby teams to English Premier League stadiums, students have the opportunity to learn all about the European sports industry.
See other events we're attending