APAP|NYC 2018 Recap
by Zarrin Alam
|
January 24, 2018
Industry Events
After a long holiday break, the annual Association of Performing Arts Professionals (APAP) conference was the perfect way to jump back in the groove of ticketing talk. This year we brought the buzz. Here's our recap:
1. APAP wifi, provided by Etix
The APAP team gave us the opportunity to sponsor this year's wifi and it was the perfect way to bring more Etix to the conference. As a web-based ticketing platform, all we need is a secure network connection to sell tickets from anywhere, so wifi is pretty important to us.
We created a custom password and a landing page to encourage attendees to explore our platform features. We can't even count the number of "Thank You"s we received over the conference weekend!
2. Staying cozy in Etix beanies!
To help APAP attendees beat the NYC winter chills, we passed out hundreds of Etix pom pom beanies that kept everyone warm and cozy. The student volunteers especially enjoyed wearing them throughout the conference. Talk about some walking advertisements.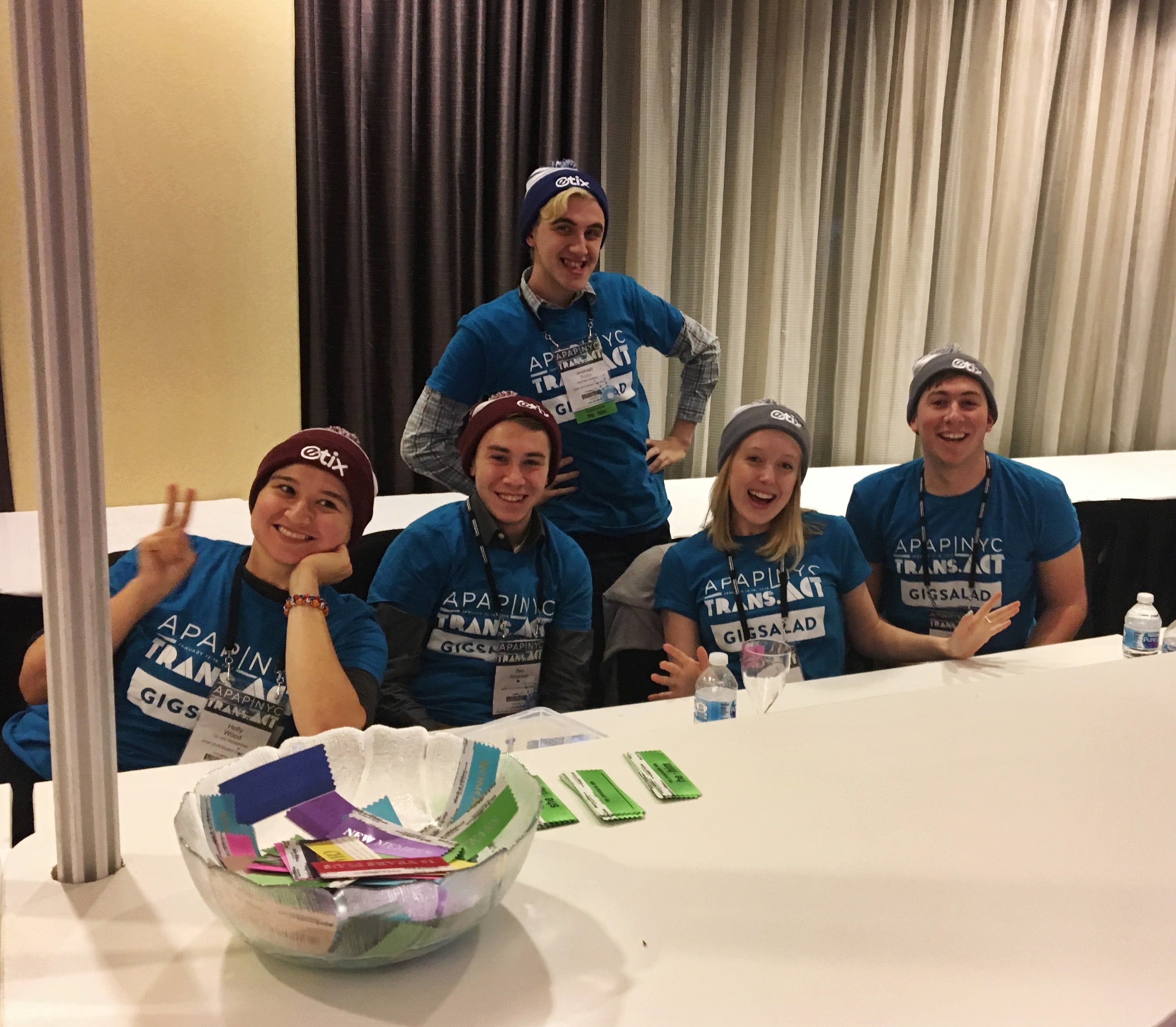 3. Bringing our patron management tools to the stage
APAP makes you bring your A-game to the conference. Attendees come with a pre-made agenda: they know which booths they'll be visiting, what questions they'll be asking, and what they want to ask. As the provider of a robust ticketing platform, we've developed features that our performing arts center clients love.
In addition to top-of-the-line inventory control management tools, we provide membership and donations features for performing art centers to manage patron relationship and increase revenue outside the box office.
See you next year!