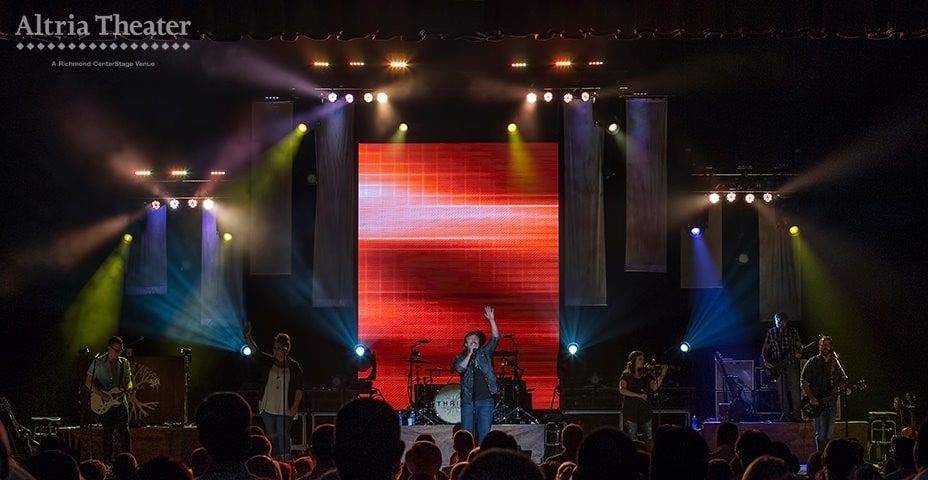 Client Success Stories: Altria Theater
by EtixMarketing
|
November 16, 2015
Marketing, Case Studies
[testimonial_slider][testimonial title="Testimonial" tab_id="1447260669131-6″ name="Samantha Sawyer, Marketing Manager" quote="Having assistance from Rockhouse is like adding another employee to our small SMG Richmond team, and we feel spoiled by their assistance. Our Rockhouse team has encouraged us to be creative with our email marketing campaigns and we have definitely seen improvements!"] Click the edit button to add your testimonial. [/testimonial][/testimonial_slider]
Overview
If we've said it once, we've said it a thousand times: "Thank You" emails are the lowest hanging fruit in terms of turning past customers into repeat customers. These emails are easiest way to keep a healthy bottom line since the cost of attracting new customers are up to three times greater than keeping old ones. 
The nature of "Thank You" emails allows ample room for customization. Since you already know what initially brought customers to your venue, you can then tailor future content and recommendations directly to the interests of your past patrons.
Keeping all of this mind, we did our best Sherlock Holmes impersonation and conducted an in-depth investigation of the custom "Thank You" emails from our friends at the Altria Theater to see where we can improve engagement rates and, most importantly, boost ticket sales.
The Challenge
Engagement rates for Altria Theater's previous "Thank You" emails were nothing to sneeze at, but here at Etix we always feel there's room for improvement. To further increase click sales and generate more sales, we implemented a shiny new updated and modernized template.
What We Did
Go mobile or go home. The importance of mobile adaptability cannot be overstated. We redesigned Altria Theater's email template to be optimized for mobile and seamlessly blended the layout with their other channels, creating brand consistency.
Created prominent "call to action" buttons that attracted the eye, but most importantly, the mouse cursor which led to increased click rates and ultimately conversions.
We took an axe to the amount of "fluff" in the typical "Thank You" email, reducing the amount of copy and replacing them with tantalizing images to grab the readers' ever dwindling attention span.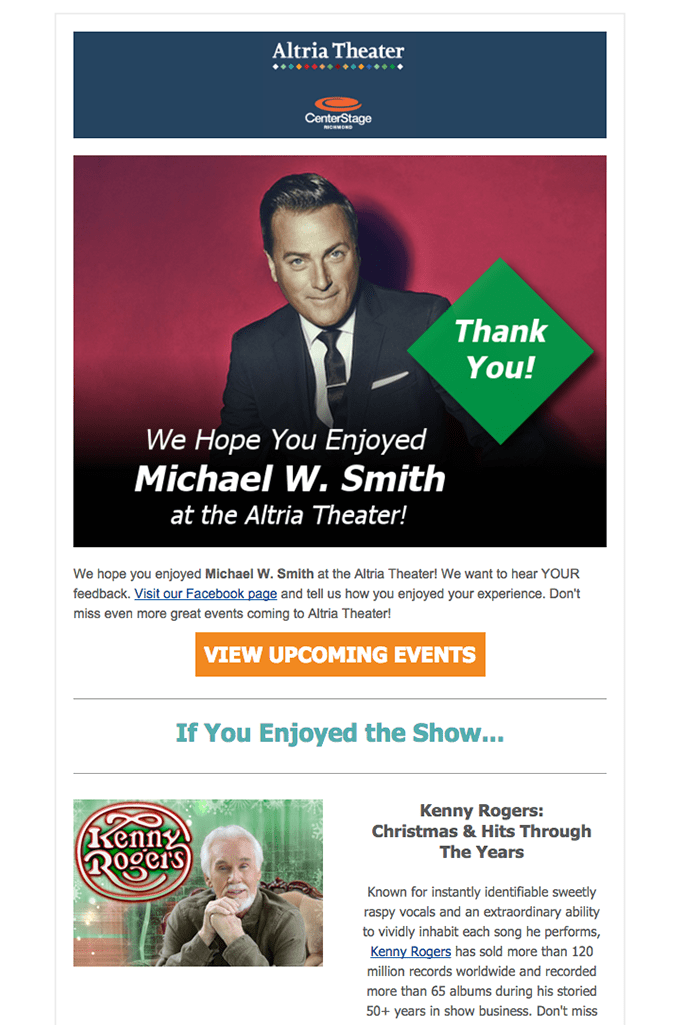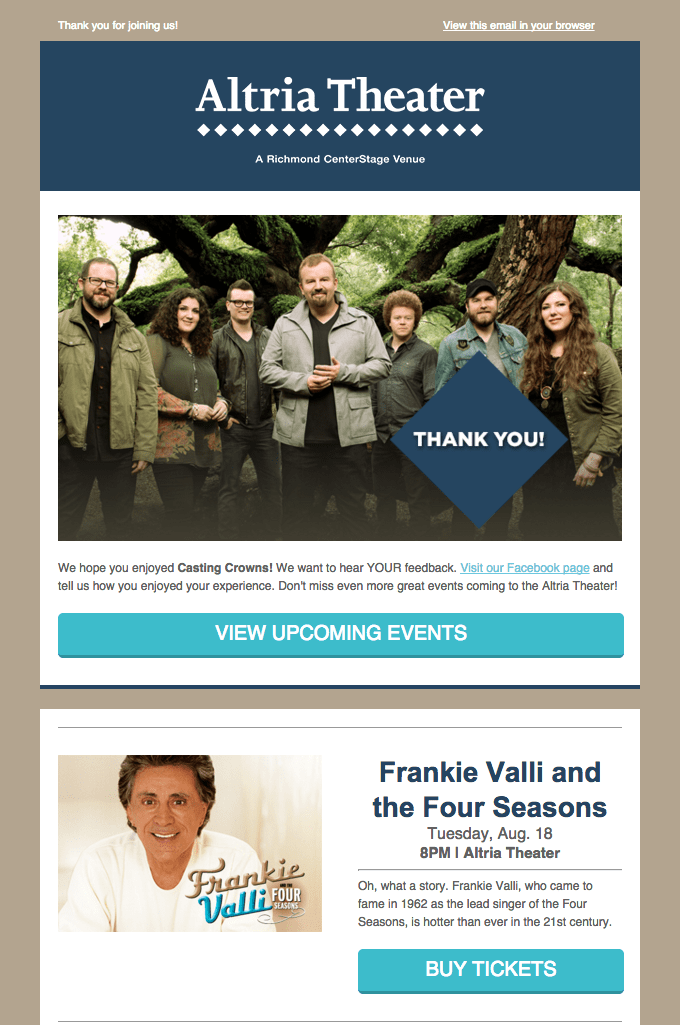 11.07%

Average Click Rates (Before)

VS

20.25%

Average Click Rates (After)
Increased revenue from Thank You emails
More tickets sold from Thank You emails