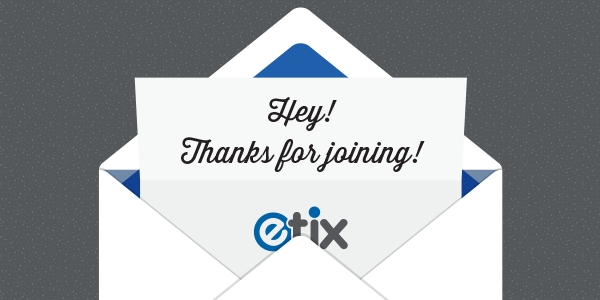 First Impressions Matter: Implementing an Effective Welcome Email Series
by Katie Mullins
|
July 18, 2017
Marketing
Welcome emails are an important part of developing a relationship with your subscribers. It's wonderful to send one welcome email at the beginning, but it's even more effective to loop them into an automated series to keep your subscribers engaged without touching a button. Here's an example of a simple welcome series that you can easily implement for your venue.

Welcome #1 – Hey! Thanks for joining!
The first step in any automated welcome email series is to thank your subscriber for signing up for your emails. They may have bought a ticket last week, last month, or just signed up through your website five minutes ago, so it's a good idea to remind them that they subscribed and introduce yourself.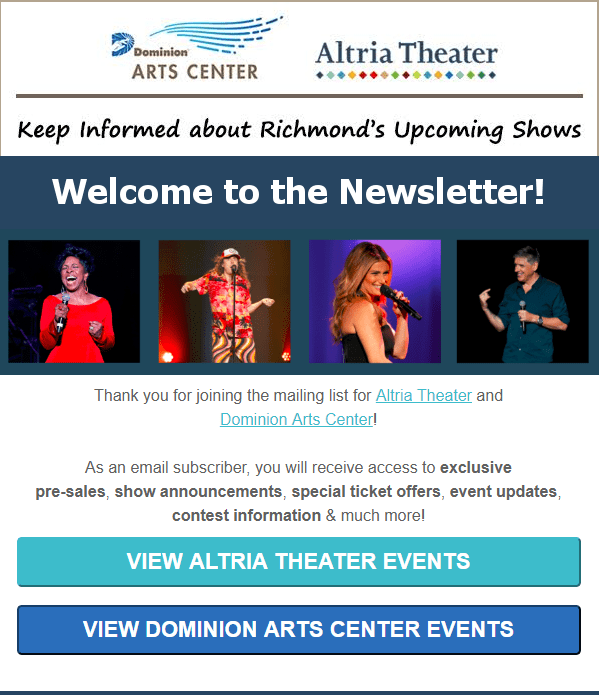 Welcome #2 – Connect With Us!

Sharing your social media accounts introduces your subscriber to additional ways to stay up-to-date. This is a great next step in continuing the conversation with your subscribers. Let your new subscribers know that you communicate through both channels, but email is where the exclusive content will be. It's always effective to tease a presale on social but send the presale code through email!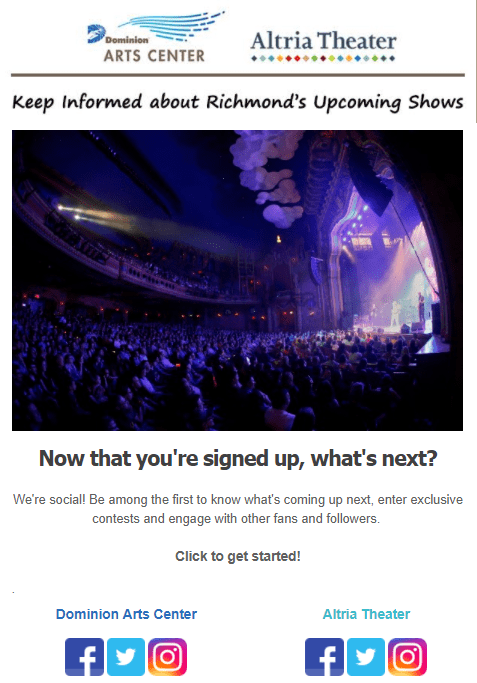 Welcome #3 – Manage your preferences, receive the info you care about the most!

For one last connection, let your subscriber know that they have the option to opt-in to receive the information they care about the most. When we did this for SMG Richmond, we let their new subscribers opt-in to receive emails for different genres or newsletter topics. This is an important step in maintaining a healthy and long lasting relationship with your subscribers, and to reduce the likelihood of unsubscribes down the road.