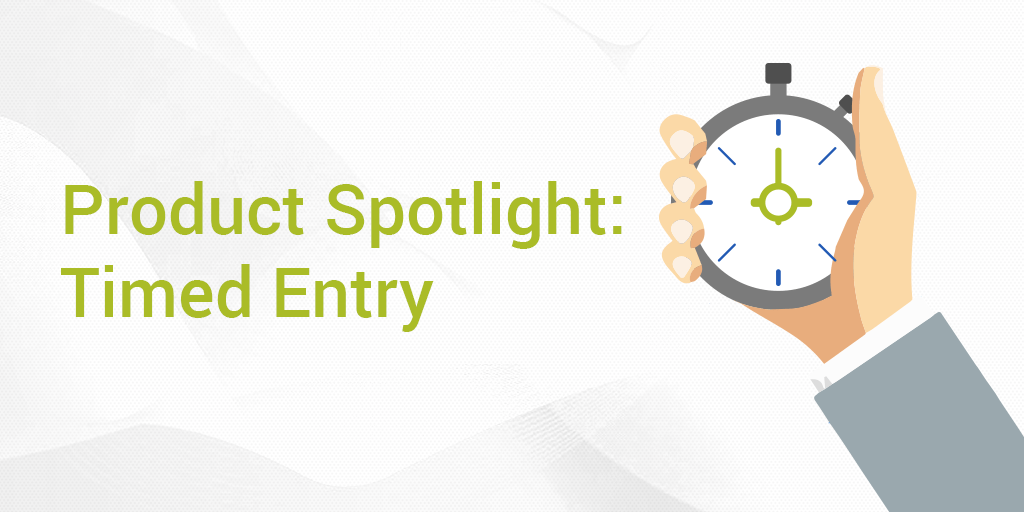 Product Spotlight: Timed Entry
by EtixMarketing
|
December 16, 2015
Product News & Tips
Earlier this year, Etix launched a state-of-the-art checkout experience and access control that meets the unique needs of tours, museums, and even ferry boats. We're talking about high profile organizations such as Paramount Pictures Studio Tour in Hollywood, United States Holocaust Memorial Museum in Washington DC, Pro Football Hall of Fame in Canton, and Shepler's Mackinac Island Ferry in Michigan. For these clients, access control that makes sense for the business and a checkout experience that makes sense to the ticket buyer is a high priority.
Etix calls the brand new checkout and access control "Timed Entry." The feature received its name after the way tour tickets are redeemed. For example, the United States Holocaust Memorial Museum typically has 19 tours per day in 15 minute intervals. For access control, a ticket to the 12pm tour will not be redeemable (scannable) until it is time for the tour. In other words, entry is timed.
Along with the access control functionality, Etix saw an opportunity to improve the purchase experience for the ticket buyer. The brand new checkout experience includes a calendar where customers can first select a date, and a drop-down where customers then select an available tour time. Customers can even see how many spots are left on any given tour to know if there's enough room left for their group. And of course, the entire experience resizes brilliantly on mobile devices.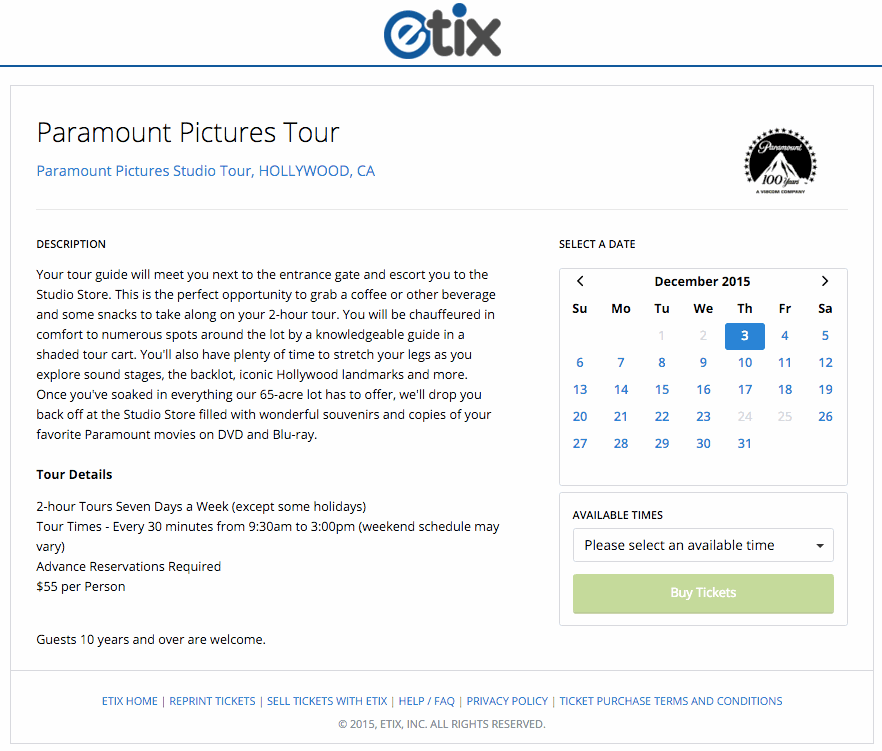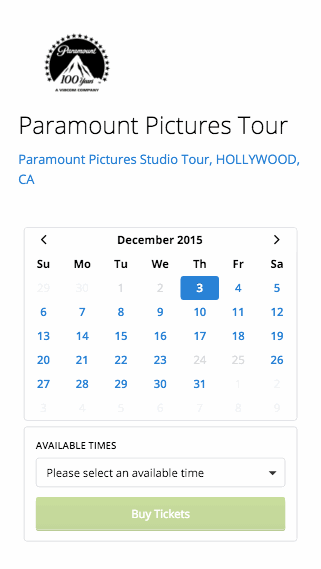 Our Favorite Features
Great UX

: With the Timed Entry checkout, it is very easy for a customer to find and buy the exact tickets they need. You wouldn't know it because of the simple interface, but the Timed Entry checkout experience can present hundreds of ticket options all on the same page.

Mobile-optimization

: Through Etix, tickets are as easy to purchase on a mobile device as they are on a desktop. With around 29% of ticket sales coming from mobile devices, Etix always makes sure the mobile checkout experience is flawless.

"Number of spots left"

: The average Etix order consists of 2.7 tickets. The simple, yet brilliant addition of "number of spots left" allows customers to know if there is room for their group in a given timeslot. With less confusion and less questions, customers can simply buy tickets and show up.
How This Helps Our Clients
More tickets sold

: A better checkout experience across all devices means a speedier customer transaction, higher conversion rate and more ticket revenue for Etix clients.

Simple ticket links

: Clients using Timed Entry don't have to worry about multiple ticket links. Each new ticket option can fall under the existing Timed Entry ticket link, allowing clients to send all customers to a single location where they can easily find a date and time that works for them.

Measurement & branding:

Clients have the ability to add

Cobrands

and

Partner IDs

to their Timed Entry checkout pages. Cobrands should be added so branding remains intact throughout the conversion, and Partner IDs should be used so sales performance can be tracked for various marketing channels.
Where to Go From Here
If you'd like to learn more about Timed Entry, contact your Rockhouse or Etix rep to talk. If you're already using Timed Entry, make sure to include a Cobrand so your branding remains consistent throughout the purchase process and Partner IDs so you can track ticket sales through multiple marketing channels.