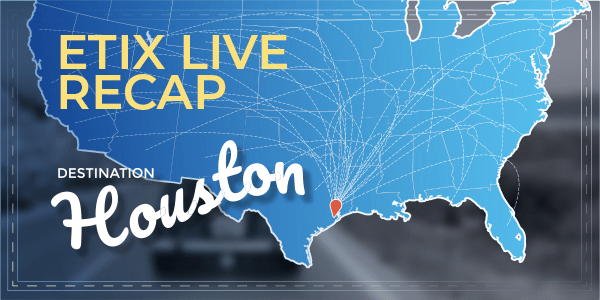 Recapping Etix Live: Houston 2018
by Katie Minogue
|
May 30, 2018
Company News
We brought a little southern hospitality for our first ever southwest edition of Etix Live. Etix Live is our in-person training conference where Etix University guides our clients through more than 30 classes of hands-on system learning and creates an environment where clients can share ideas and experiences with peers staff alike during classes, lunch, one-on-one and group networking opportunities. We appreciate the organizations who traveled from all over the country to join us in Houston and made it our highest attended training event to date. Here is our recap, and check out the full photo album from Etix Live: Houston.
"Trainers were great, material was great, Trainer knowledge was great. Leaving here truly excited that Etix is our new ticketing platform."–Etix Live: Houston Attendee
Houston, the Etix team has landed
We had all hands on deck, bringing instructors from our fraud, client services and marketing teams to train clients on system essentials and provide key industry information and resources. In addition to the scheduled box office and marketing classes, we provided clients with time to ask our experts follow-up questions and opportunities to schedule one-on-one meetings to further individual training or provide hands-on assistance.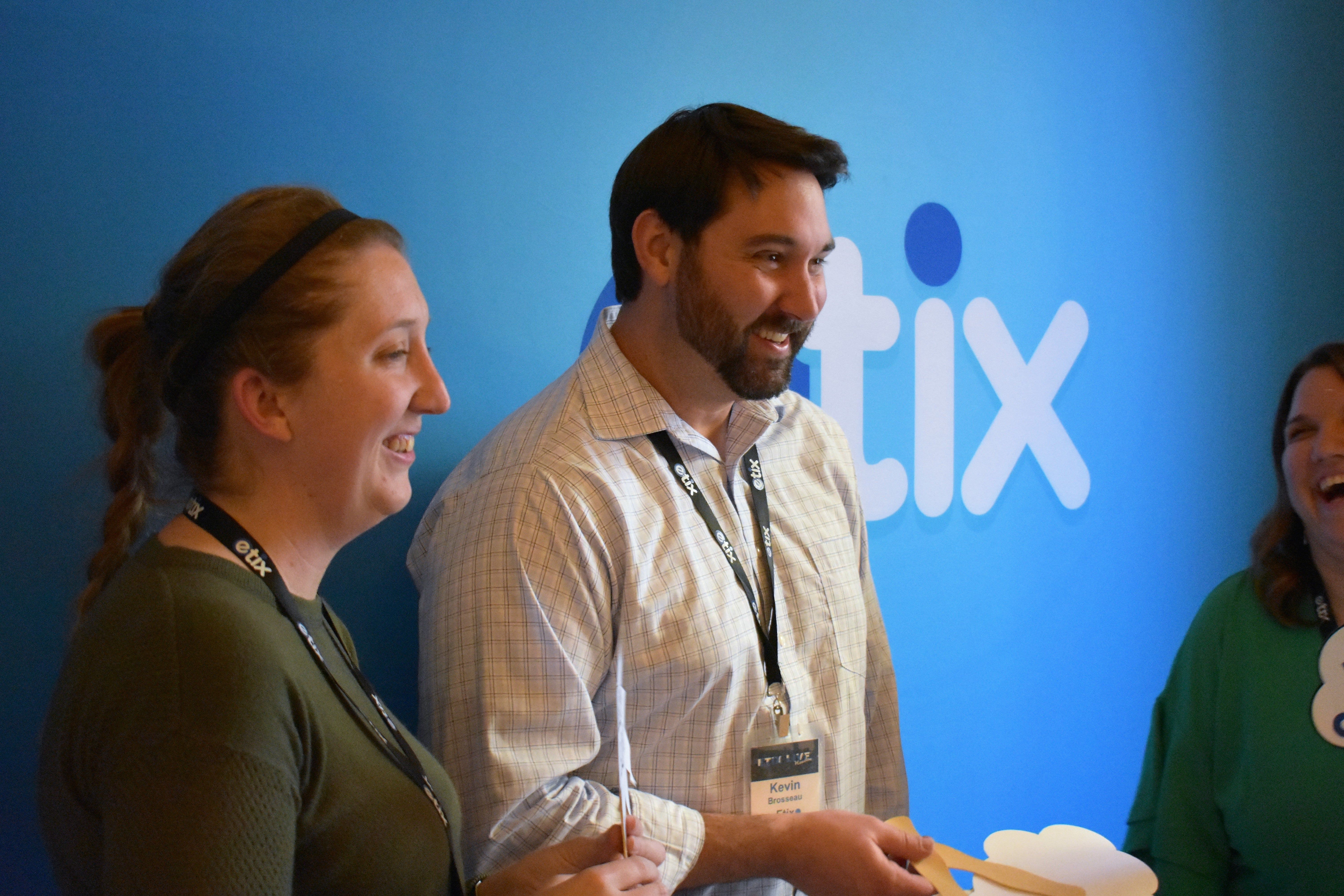 "The speakers were very thorough and helpful. The representatives are very knowledgeable and always had an answer."–Etix Live: Houston Attendee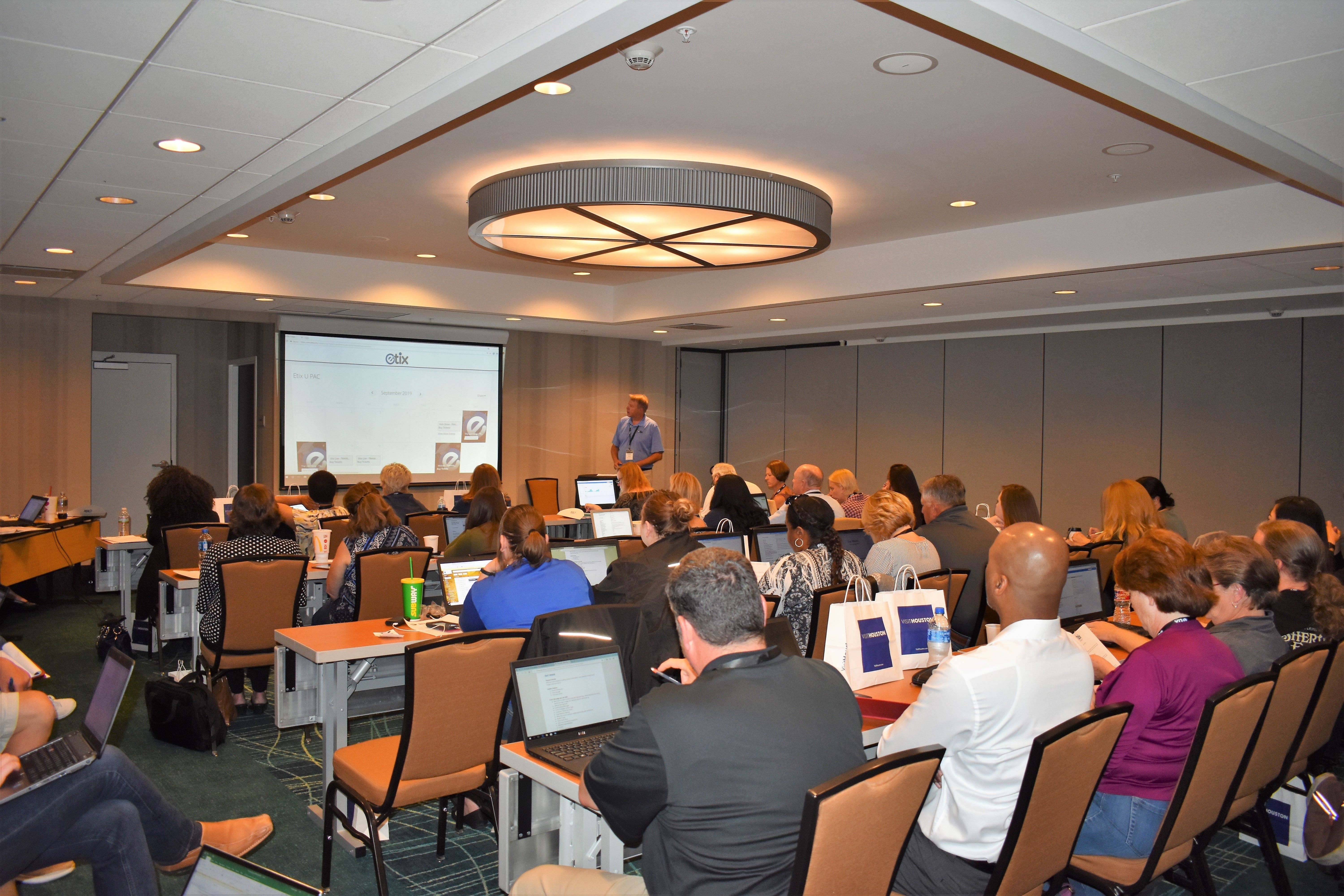 Introducing Reference Guides
Prior to the conference, our team researched varying learning styles and developed style-specific resources to ensure learning transfer was maximized for all learning types! We developed reference guides for each curriculum to help attendees follow along during in-depth classes and to have something to take home - both for their continuing education and to share with their team members.
During each class, attendees were able to practice using system features in real time through a training portal created to accommodate those with "hands-on" learning styles. Having this range of learning tools in place to accompany the content taught was highly impactful for our clients and a key element to what makes this conference such a unique experience.
"I truly liked having the ability to have one on ones, the ability to discuss questions with staff, having access to so many resources at our fingertips. There were several times I was able to login to Etix and test out what we were being taught."–Etix Live: Houston Attendee
Ample Opportunities to Connect
One of our favorite parts of Etix Live is connecting with clients. We took a break a from classes to enjoy a Texan lunch from Rudy's BBQ, where attendees could chat with instructors and their fellow peers. At the conclusion of each training day, clients were able to relax from learning during our "Etix Fiesta" and "Wine Down Wednesday" themed happy hours. Etix-hosted happy hours allowed us to connect on a personal level and give our clients an opportunity to network with each other.
"Thank you for everything–the great food, people, attitude, drinks and willingness to help."–Etix Live: Houston Attendee
While Etix Live: Houston is over, the good news is we're constantly curating learning opportunities and resources to help you become an Etix expert. The Etix Knowledge Base not only gives you access to Etix Live presentations, but also has extensive guides on using every feature in the platform.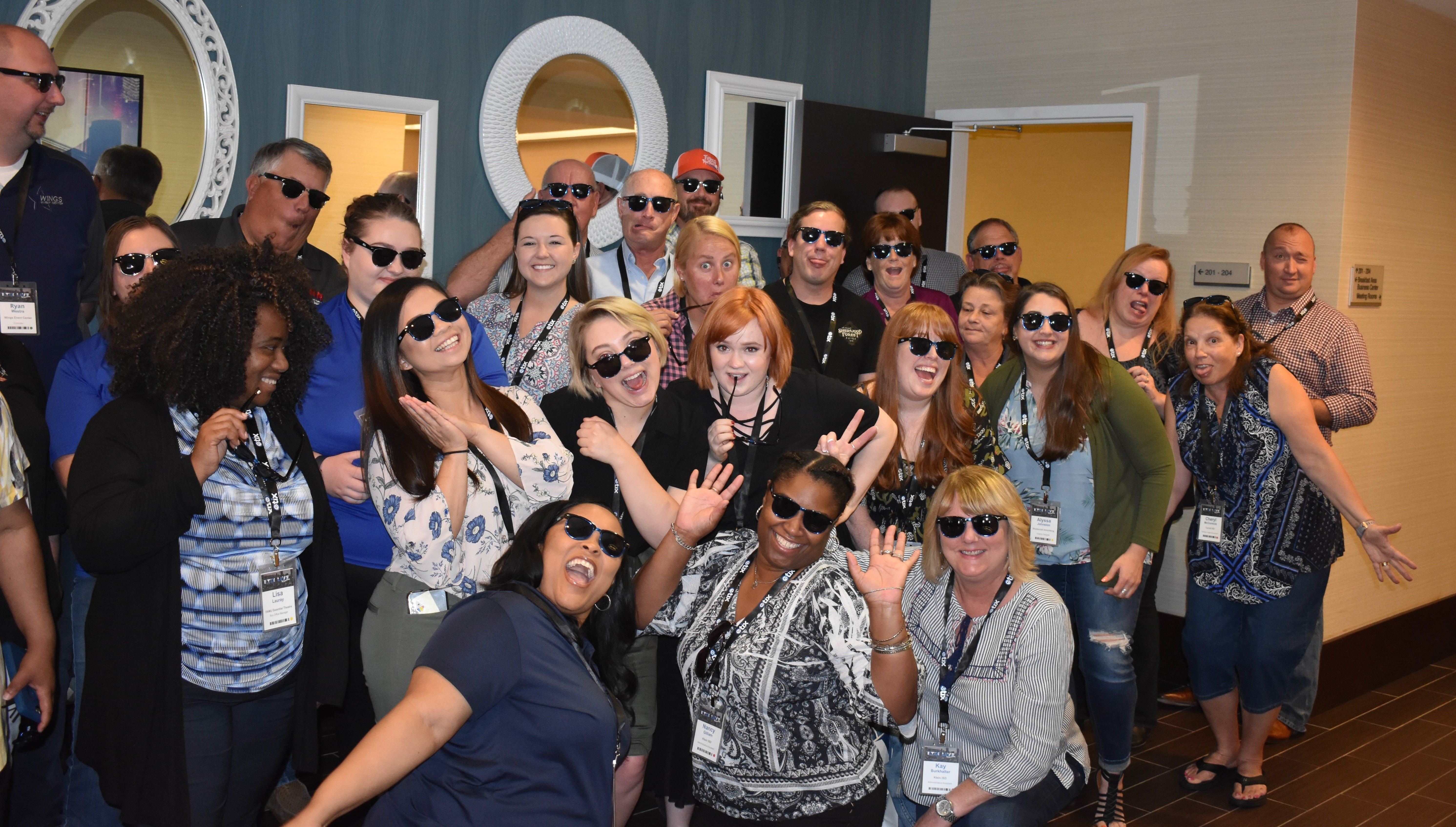 "Great event. Will attend again." –Etix Live Attendee, and Etix Client
Need more classroom-style education? Come learn how you can boost your box office sales, and maximize your marketing at Etix Blast! Blast! is our annual client summit held every September in Raleigh. Early Bird special: Register now and save $100.
Register now for Etix Blast