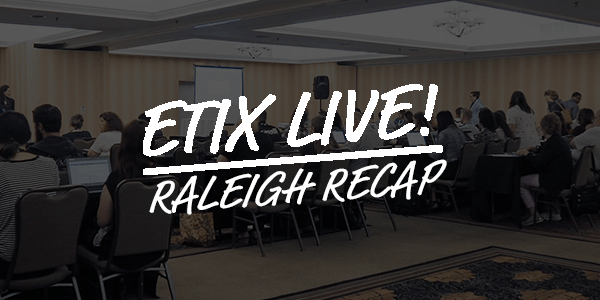 Recapping Etix Live: Raleigh 2017
by Katie Mullins
|
May 16, 2017
Community & Culture, Industry Events
And that's a wrap on our second Etix Live of the year hosted by Etix University! Over 50 clients and partners across the United States attended our sessions on box office management, digital marketing, and Etix system training!

We recapped the highlights for you and don't forget to view Etix Live photos here.
1. Home Team Advantage
We love hosting our clients in our hometown of Raleigh, NC! We're always excited to have more staff attend and assist in presentations and learning labs as well as get some face time with our clients.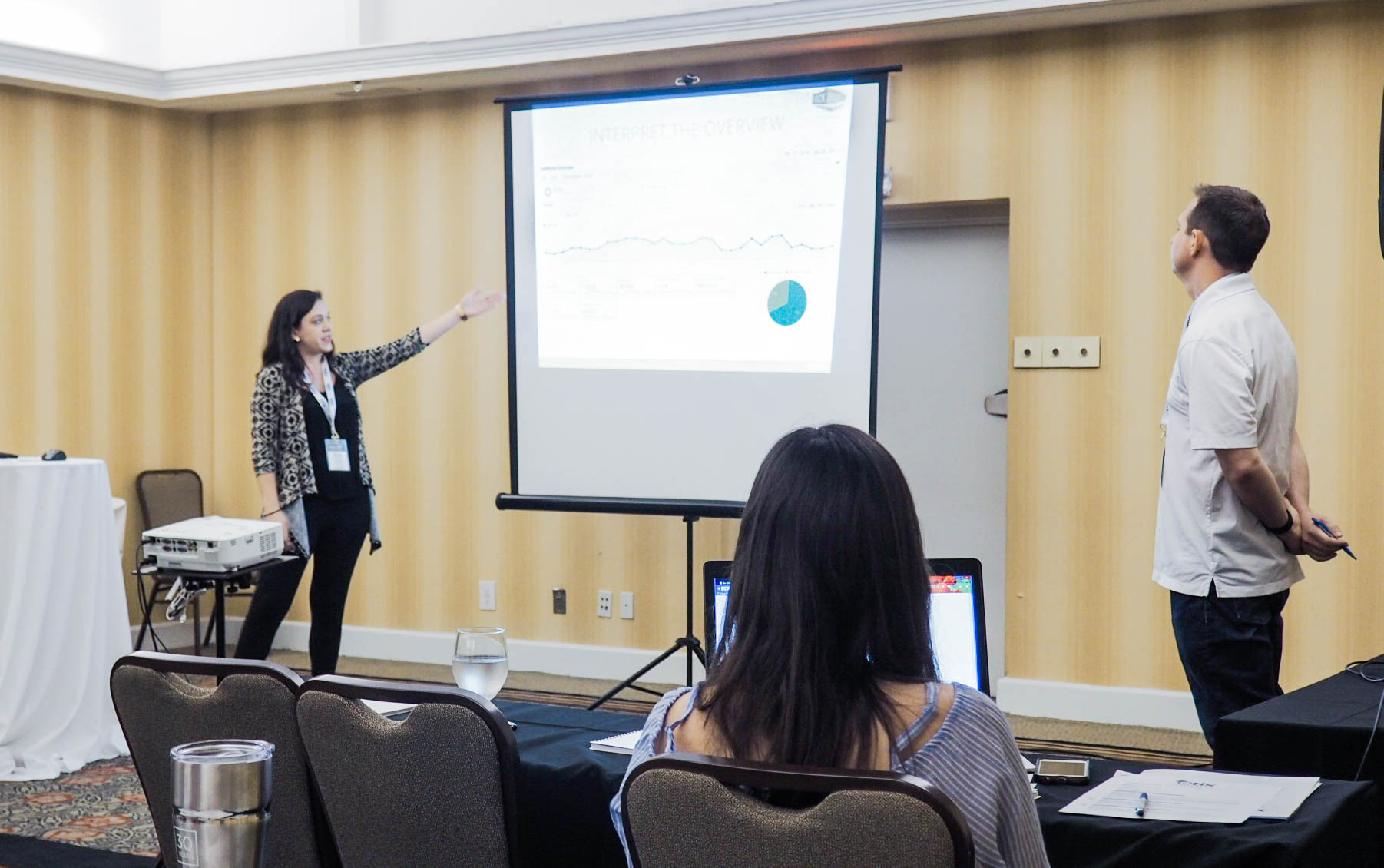 2. Maximum Marketing Sessions
Rockhouse Partners presented more marketing sessions at this Live than any past event We talked about Etix system marketing features, email strategy and taking advantage of Etix automated emails, social media strategy, marketing and customer data reports, and using analytics to make smart sponsorship and marketing decisions. Missed out? Click here to find these sessions and more.

3. Happy Hour with a View
Exploring downtown Raleigh is a bonus of attending Etix Live, and we were pretty excited to showcase the new Trophy Tap + Table, an offshoot of Trophy Brewing Company. Our clients and staff enjoyed some southern eats  and local brews with a great rooftop view of the city.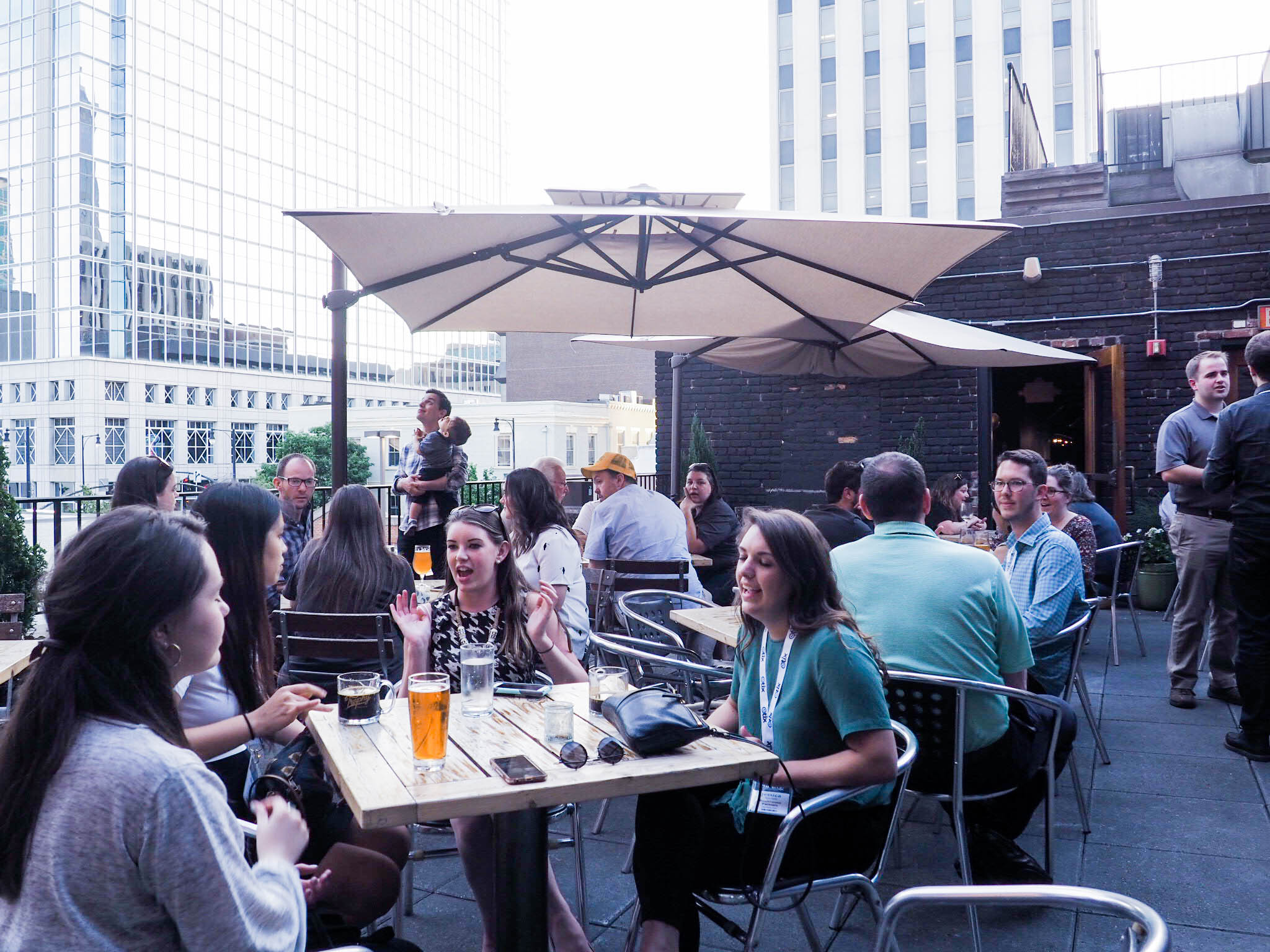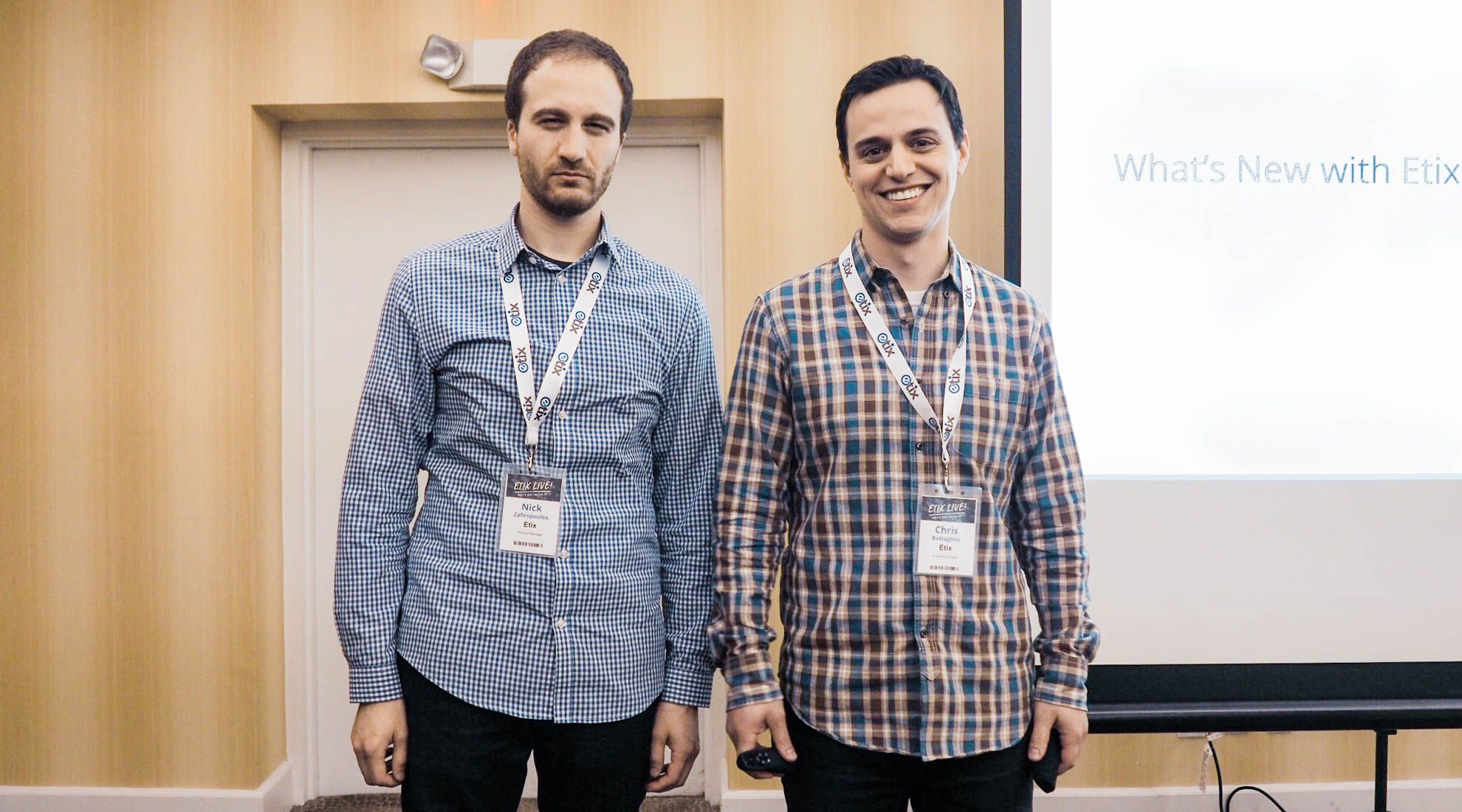 4. Talking Tech with Chris B and Nick Z
"What's New with Etix?" is always a highly-anticipated session at Etix Live, and our Product Managers Chris and Nick did not disappoint. Their presentation reviewed the most important and exciting new features added to the Etix system this year, and what's to come in the next year of development as well as a few excellent dad jokes.
5. Venue POS Demo 
We were excited to to give our clients a live demonstration of how easy it is to use our new Venue Point-of-Sale. Venue POS is an HTML-based selling screen that is designed with the user in mind and includes many functionalities to enhance the selling process. Click here to learn more about Venue POS.