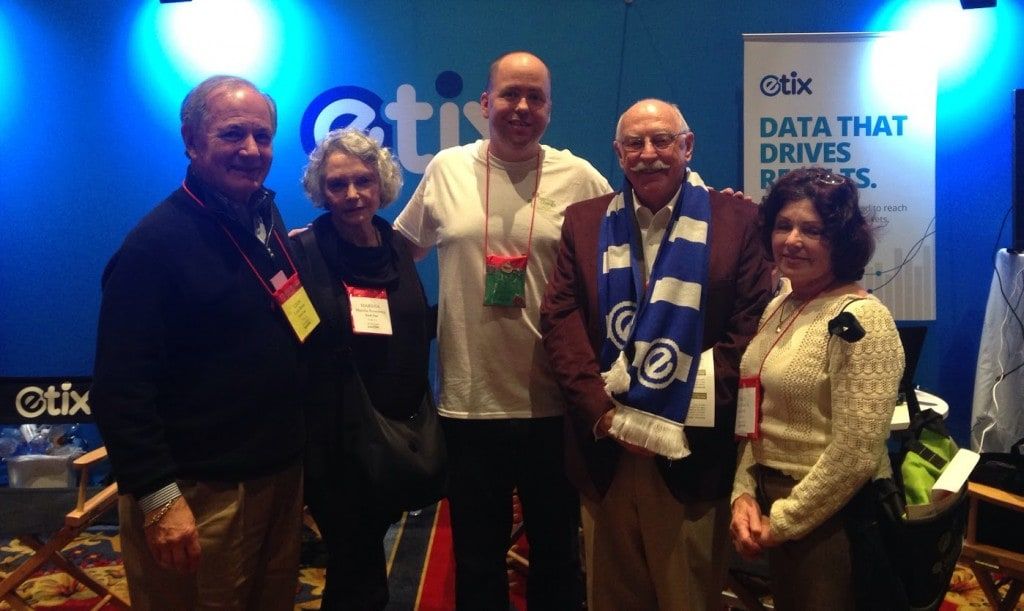 Top 5 Highlights from IAFE 2014
by Aaron Bare
|
December 15, 2014
Industry Events
We look forward to a lot of conferences every year, but the International Association of Fairs & Expositions (IAFE) Annual Trade Show & Convention holds a special place in our hearts. Here are some of our favorite highlights from this year's event!
1. IAFE Still Has the Best Trade Show Floor Around
From some of our favorite food and beverage vendors (helloooo Dippin' Dots!) to entertainment from the "tree lady", exotic wildlife, and STRONG MAN, there was no shortage of excitement on the IAFE trade show floor. Plus, everyone in attendance was able to talk new ideas and innovation with Etix, Rockhouse, Square, Saffire, and Aloompa.
2. Never Underestimate the Power of a Scarf
Another year, another successful scarf party! This year's event at the Paris Hotel Circle Bar did not disappoint, and we were so happy to have so many clients and new friends attend. We can't wait for next year!
3. 5 Ways to Drive ROI: Get More Data & Dollars Out of Your Digital Marketing
This year's Rockhouse Partners and Etix session, led by CEO Joe Kustelski and Sr. Account Manager Amanda Severs, was titled "5 Ways to Drive ROI: Get More Data & Dollars Out of Your Digital Marketing." Here are the key takeaways:
Mobile matters: 19% of all Etix transactions occur on mobile, and that number is constantly growing.
Focus on email to drive your ROI: The average value of an email address for Rockhouse clients is $17.
4. Seeding Change
Throughout 2014, we've been proud to sponsor Seeding Change, an incredible initiative led by IAFE Chair Debbie Dreyfus-Schronk. Members of IAFE were encouraged to share, via short video clips, how they're seeding change in their communities. We were truly impressed with what IAFE members were able to accomplish, and our own Paul Laughter presented several grants at the conference.
5. Etix and Fairs go Hand-in-Hand
Here's the bottom line: we know and love fairs. We work with 25 of the biggest fairs in the country, and if you heard Paul Laughter and Ben Wingrove speak on the last day of IAFE, you learned about all the solutions Etix has for fairs. Plus, our trade show booths looked pretty fantastic, if we do say so ourselves!