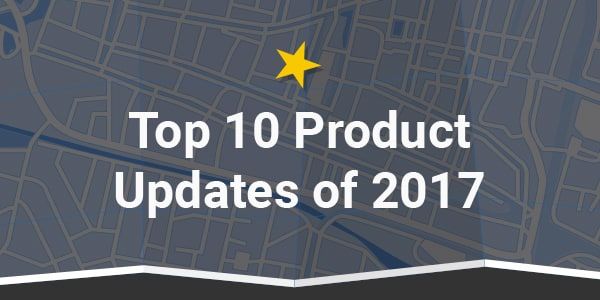 Top 10 Product Updates & Features of 2017
by Zarrin Alam
|
December 21, 2017
Product News & Tips
With almost 500 platform updates in the past year, the Etix team has spent 2017 optimizing our ticketing platform and creating innovative features to help our venue partners sell more tickets.  From new marketing features,  simpler box office tools to products that combat ticket fraud,  2017 has been a technology-driven year.  Before we say hello to 2018, let's take a trip down memory lane and remember our top 10 product updates and features of 2017. 
7. Event Ticket Protector
We partnered with Allianz Worldwide Partners to offer event ticket protection and empower your customers to purchase tickets early. For only 5.75% of the ticket price, Event Ticket Protector reimburses your customers 100% of their ticket price when they can't attend due to unforeseen circumstances. Etix is excited to help your customers protect their tickets and promote customer satisfaction with Event Ticket Protector. 
LEARN MORE

8. Favoriting Box Office Reports
We heart our analytics suite and so can you! With over 200 reports to view your ticket sales data, customer behavior, and box office trends,  you might have a few favorites you keep track of regularly.  Favoriting your most used box office reports is now as easy clicking a button shaped like a heart. All your most-used reports will live under one tab for quick access.
LEARN MORE

9. Sift Science Fraud Detector
Online ticketing has been one of the biggest sources for credit card fraud recently.  In order to combat ticket fraud and make sure more legitimate tickets are sold, we teamed with Sift Science to detect fraud and false purchases in real-time.  Fraudulent orders are detected in milliseconds without disrupting the transaction, saving you time and ticket revenue.
LEARN MORE

10. Etix Venue App
Our Etix Venue app gives clients an affordable, customizable iOS and Android solution that integrates fully with the Etix platform. Your events are pushed to the app through our event API, so customers can have mobile access to all your upcoming events. They'll receive push notifications for pre-sales and other event updates, and have access to additional venue information.