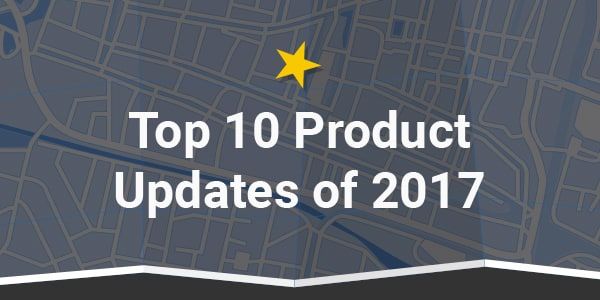 Top 10 Product Updates & Features of 2017
by Zarrin Alam
|
December 21, 2017
Product News & Tips
With almost 500 platform updates in the past year, the Etix team has spent 2017 optimizing our ticketing platform and creating innovative features to help our venue partners sell more tickets. From new marketing features, simpler box office tools to products that combat ticket fraud, 2017 has been a technology-driven year. Before we say hello to 2018, let's take a trip down memory lane and remember our top 10 product updates and features of 2017.
1. Sold Out Performance Page
We believe that your customers should never reach a dead end in the ticket purchase flow. A sold-out performance is exciting for you, but may be frustrating to would-be ticket purchasers. Much like our Pre-Sale Notification feature, the Sold Out Performance Capture offers fans the option to enter their email address and be contacted directly if new inventory becomes available. This feature can be turned on and off at your convenience, and even provides the option to recommend similar upcoming shows to ticket buyers.

2. Checkout Surveys
Checkout Survey makes it easier to collect patron demographics, interests, and miscellaneous information for events that require registration or other specific details. Customers are prompted to answer designated questions before completing their purchase, allowing for accurate data collection for each ticket they buy.

3. Online Group Buy
We made it simpler for customers to purchase large quantities of tickets for general admission events such as fair and festival gate admission or a group tour at a museum. We designed this feature to help group leaders work independently - keeping your phone lines clear for other customers. Group leaders can now purchase large quantities of tickets online and hassle-free.
4. Etix Cash Drawer
Managing multiple ticket seller cash balances can be overwhelming. The Etix Cash Drawer feature allows you to initiate cash adds and drops directly within our Box Office platform. This new feature provides visibility into important stats like the number of active sellers and total outstanding cash balance, and even allows you to quickly close out your sellers at the end of a shift.
5. Venue POS Quick Sale
To speed up day-of-event transactions in your box office, we modified our newest selling platform and optimized it for General Admission and Best Available ticket sales. The result, Etix Venue POS Quick Sale, makes it faster than ever to sell tickets and efficiently get patrons into your event. As a bonus feature, you can even print and validate tickets in one step getting your patrons in the door faster.
6. PayPal Integration
In order to optimize the mobile checkout process even more, we partnered with PayPal as latest option when customers purchase tickets. PayPal is a safe and secure way to pay for online and mobile purchases. In a recent case study, we found that mobile purchases increased by over 30% after adding PayPal as a method of payment. Etix is excited to partner with PayPal and help our venue partners sell more tickets through mobile.
7. Event Ticket Protector
We partnered with Allianz Worldwide Partners to offer event ticket protection and empower your customers to purchase tickets early. For only 5.75% of the ticket price, Event Ticket Protector reimburses your customers 100% of their ticket price when they can't attend due to unforeseen circumstances. Etix is excited to help your customers protect their tickets and promote customer satisfaction with Event Ticket Protector.

8. Favoriting Box Office Reports
We heart our analytics suite and so can you! With over 200 reports to view your ticket sales data, customer behavior, and box office trends, you might have a few favorites you keep track of regularly. Favoriting your most used box office reports is now as easy clicking a button shaped like a heart. All your most-used reports will live under one tab for quick access.

9. Sift Science Fraud Detector
Online ticketing has been one of the biggest sources for credit card fraud recently. In order to combat ticket fraud and make sure more legitimate tickets are sold, we teamed with Sift Science to detect fraud and false purchases in real-time. Fraudulent orders are detected in milliseconds without disrupting the transaction, saving you time and ticket revenue.

10. Etix Venue App
Our Etix Venue app gives clients an affordable, customizable iOS and Android solution that integrates fully with the Etix platform. Your events are pushed to the app through our event API, so customers can have mobile access to all your upcoming events. They'll receive push notifications for pre-sales and other event updates, and have access to additional venue information.