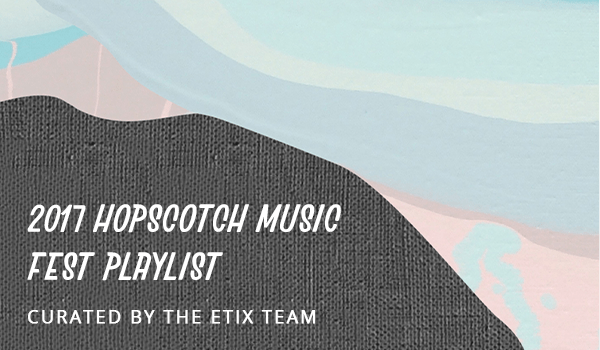 What's Playing at HQ: Hopscotch Music Fest Edition
by Zarrin Alam
|
June 23, 2017
Community & Culture
It's been a tradition at Etix Blast! to invite our clients and partners to attend and enjoy Hopscotch Music Fest in downtown Raleigh, NC. Each year Hopscotch releases their eclectic lineup and we get a little bit excited about how many bands we can't wait to see live. With so many music enthusiasts in the office and 100+ artists to choose from, we created our own playlist to help decide which artists to check out in September.  
Some of our top favorites include:
Angel Olsen – Shut Up Kiss Me
Big Boi – All Night
The Afghan Whigs – Algiers
Future Islands – Shadows
Margo Price – Four Years of Chances
 Hopscotch Music Festival  is an added perk for our Etix Blast! attendees,.  Held in September, our annual summit allows attendees the chance to experience industry education, networking, and fun at Blast! Early bird registration ends on June 30th.
REGISTER NOW