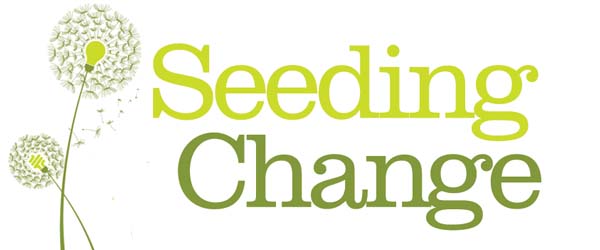 Seeding Change At IAFE
by Aaron Bare
|
December 2, 2014
Industry Events
Seeding Change At IAFE
By guest blogger: Paul Laughter
Fair season has wrapped up here at Etix and now, as the holiday season approaches, I'm reminded of the International Association of Fairs and Expos (IAFE) convention in Las Vegas. Each year after Thanksgiving, fairs, festivals, expos, vendors, entertainers, service providers and more gather in the Paris and Bally's hotels for IAFE.
2014 will be my ninth year of attending the annual convention, and some still call me a newbie! I've learned so much from attending over the years, and I've witnessed an incredible community spirit amongst the attendees who so willingly share ideas and help each other succeed.
This year, IAFE Chair Debbie Dreyfus-Schronk led the initiative Seeding Change, which Etix is extremely proud to sponsor. Members of IAFE were encouraged to share, via short video clips, how they're seeding change in their communities.
Drawings with cash prizes were held monthly from February through November, with the final drawings set to take place in December at the convention.
"The level of participation from IAFE members sharing stories of how they are 'Seeding Change' has truly exceeded my expectations, but then again, this is why the IAFE Network is so special. Fair members are willing to share their stories and in doing so, we inspire one another, we learn from each other, and we make a difference!"
-Debbie Dreyfus-Schronk, IAFE Chair and COO of San Antonio Stock Show & Rodeo
The response truly was incredible, and, for me, eye opening. The fact that IAFE Members do things to benefit their communities was not a surprise. What did surprise me was the innumerable ways they do it–canned food drives, sharing profits with local organizations like children's hospitals, breast cancer awareness, and more–their efforts run the gamut.
My hope is that no matter what IAFE Members are doing for their communities, they toot their own horns! Let the media know, spread the word on social media, tell local/state/federal government officials, and, most importantly, tell the folks attending the events. Do whatever it takes to get the word out about how your organization is seeding change in your community.
Please listen to Debbie and "share your story" so that we "inspire one another" and "learn from each other." Then we can all "MAKE A DIFFERENCE" in our communities.
See you in Las Vegas!
–Paul Laughter, Director of Sales — Fairs, Festivals & Expos